J's Oyster House, Portland Maine
Located on the water, this is a local joint and more of a Bar than a restaurant. Had 4 Adults and a 1 and 4 year old along and we made it work, but not geared towards big family sit-downs.
There food is super fresh and cheap. This Ap was 8 Bucks, Oysters, Crab Meat shrimp, Lobster and Raw Scallops .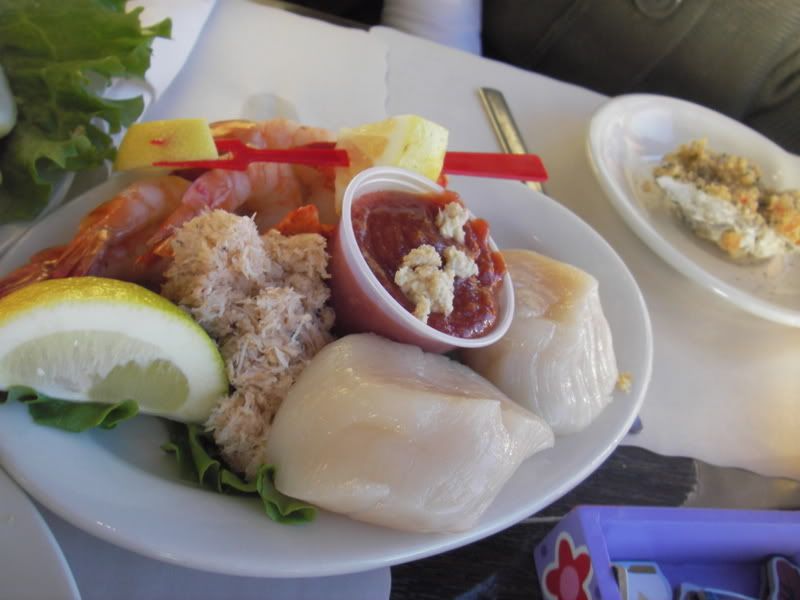 Local Brews and Free Oysters!
Bar Maids Schuking Away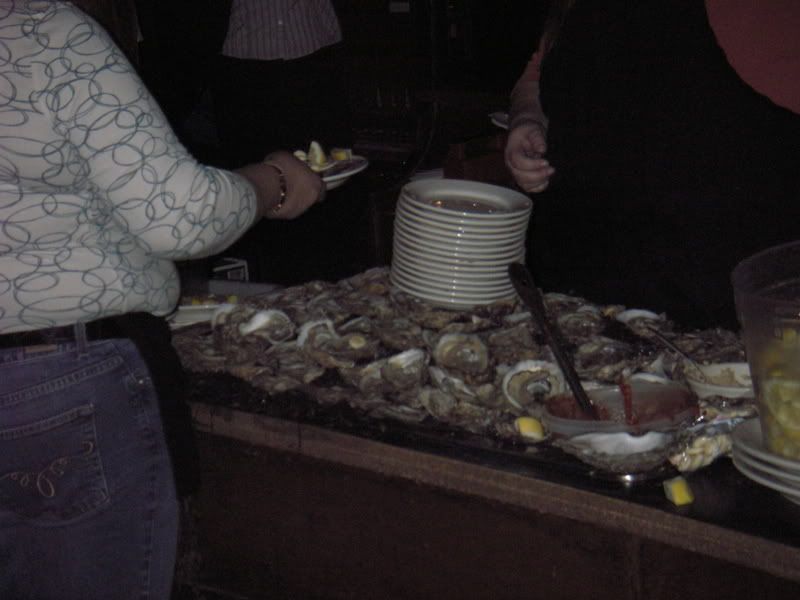 Unfiltered wheat Beer and Oysters screams summer to me.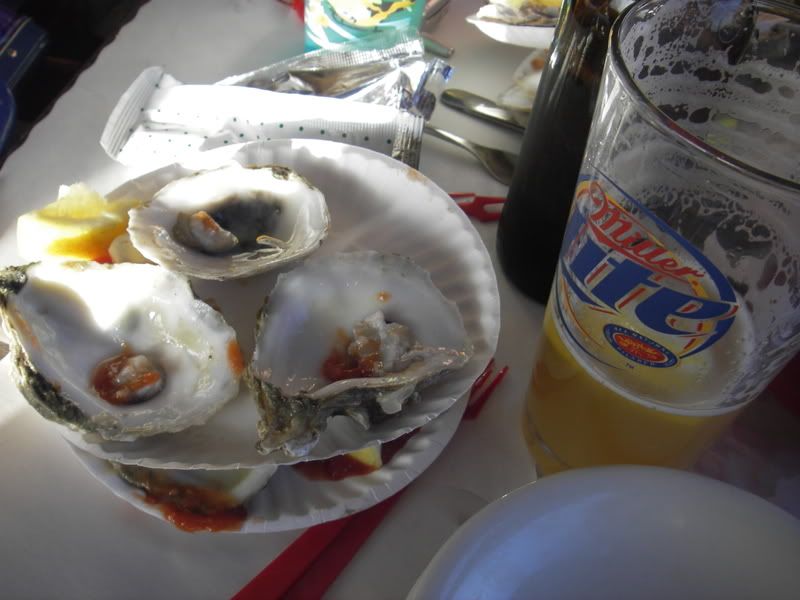 Lowwall 2 Thumbs Up!